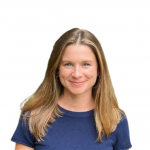 Whitney Schultz
REALTOR®
A Little Bit About Me...
Whitney Schultz was born and raised in Sanford, NC. Following graduation from Appalachian State University in the mountains of North Carolina, she returned to the Triangle. Whitney enjoys connecting with clients to support their needs and being a dependable educational resource for them. Whitney also loves seeing the potential in homes and helping her clients envision a property as their own. With Whitney you will get to enjoy the process of buying a house while she works diligently to ensure a smooth and quick transaction. In her spare time, Whitney enjoys hiking on the Blue Ridge Parkway, making charcuterie boards for friends, and trying out new restaurants downtown Raleigh!
What Makes Me HyperLocal?
As a Sanford, NC native and 28 years of knowledge, I know all the sweet spots and charm that Sanford, NC has to offer. Need a restaurant recommendation? Not sure where to take the family on a Saturday? Need to know where to order a birthday cake or a local gift? I'm your girl! Let me give you a tour of the area and help you find your next home!
Growing up in a suburb of Raleigh, my family spent a lot of time here going to NC State football games, Hurricane's hockey games, and hanging out downtown. I loved it so much that I have now moved to downtown Raleigh and work in the area. I love walking the neighborhoods and visiting my favorite coffee shops and bakeries on the weekend. Let me take you along and show you the reason everyone wants to relocate to Raleigh!
Select an Agent you would like to reach:
Featured Areas
---
As a First-Time Home Buyers Expert, you possess a wealth of knowledge and experience in guiding clients through the complex process of purchasing their first home. You understand the unique challenges and concerns that first-time buyers face, such as navigating the lending process, finding the right property, and negotiating a fair price.