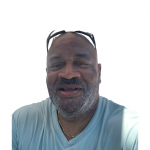 Dennis Bryant
REALTOR®
A Little Bit About Me
Dennis Bryant is a dedicated and experienced real estate agent in Wake Forest, NC. With a passion for helping clients achieve their real estate goals, Dennis is committed to providing exceptional service and personalized attention to each and every client.
Born and raised in Wake Forest, Dennis has an intimate knowledge of the local real estate market and a deep appreciation for the community he serves. He understands that buying or selling a home can be a significant milestone in a client's life, and he works tirelessly to ensure a smooth and stress-free experience.
What Makes Me HyperLocal?
With over 10 years of experience in the real estate industry, Dennis has a proven track record of success. He has a keen eye for detail, strong negotiating skills, and a commitment to achieving the best possible outcome for his clients.
Whether you are a first-time homebuyer or a seasoned investor, Dennis is dedicated to helping you achieve your real estate goals. He takes the time to listen to your needs and priorities, and he works tirelessly to ensure that you are satisfied with the outcome.
When he's not helping clients with their real estate needs, Dennis enjoys spending time with his family, exploring the great outdoors, and giving back to the local community. He is a proud supporter of local charities and organizations, and he is committed to making Wake Forest a better place for all who call it home.