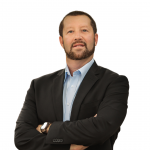 Brian Gifford
REALTOR®
A Little Bit About Me...
I have been an agent for 5 years. I absolutely love what I do. I have had an interest in buying and selling real estate since I was a kid. After attending The Ohio State University, I worked as a sales executive for the next 15 years at 3 fortune 500 companies. I try not to live my life with regrets and those were great years to hone my sales, and most importantly, my negotiation skills! I have spent the last 5 years creating a system in real estate that maximizes communication, techniques to maximize return on investment, and obtaining that home of your dreams. 1+Million dollar homes to 175K homes, Southern Pines to Chalotte to Winston Salem to Durham to Raleigh to Holden Beach..all over North Carolina. We have the best team in place to help you throughout every step of the process.
What Makes Me HyperLocal?
Small Business is thriving in Clayton and Garner. The growth the area is seeing is tremendous and I love being a part of it. The people are down to earth and put their trust in their agent. I love and respect that trust and it is my goal to always carry that integrity with each buyer and seller I work with!
Select an Agent you would like to reach:
Featured Areas
---
As a highly experienced real estate professional with expertise in Clayton, Cary, and Garner, I possess a deep understanding of the local market and trends in these communities. My knowledge of Luxury Properties and Residential properties make me a valuable asset to clients seeking guidance in buying or selling high-end homes in these areas.