10 Questions You Should Ask Your Agent Before Hiring Them
When you are looking for a real estate agent, it can be daunting to choose between the many options. Asking questions will help you narrow down your search and find the best agent for your needs. If you are not sure how to start the search or what questions should be asked, here is a list of ten questions that we recommend asking potential agents before hiring them: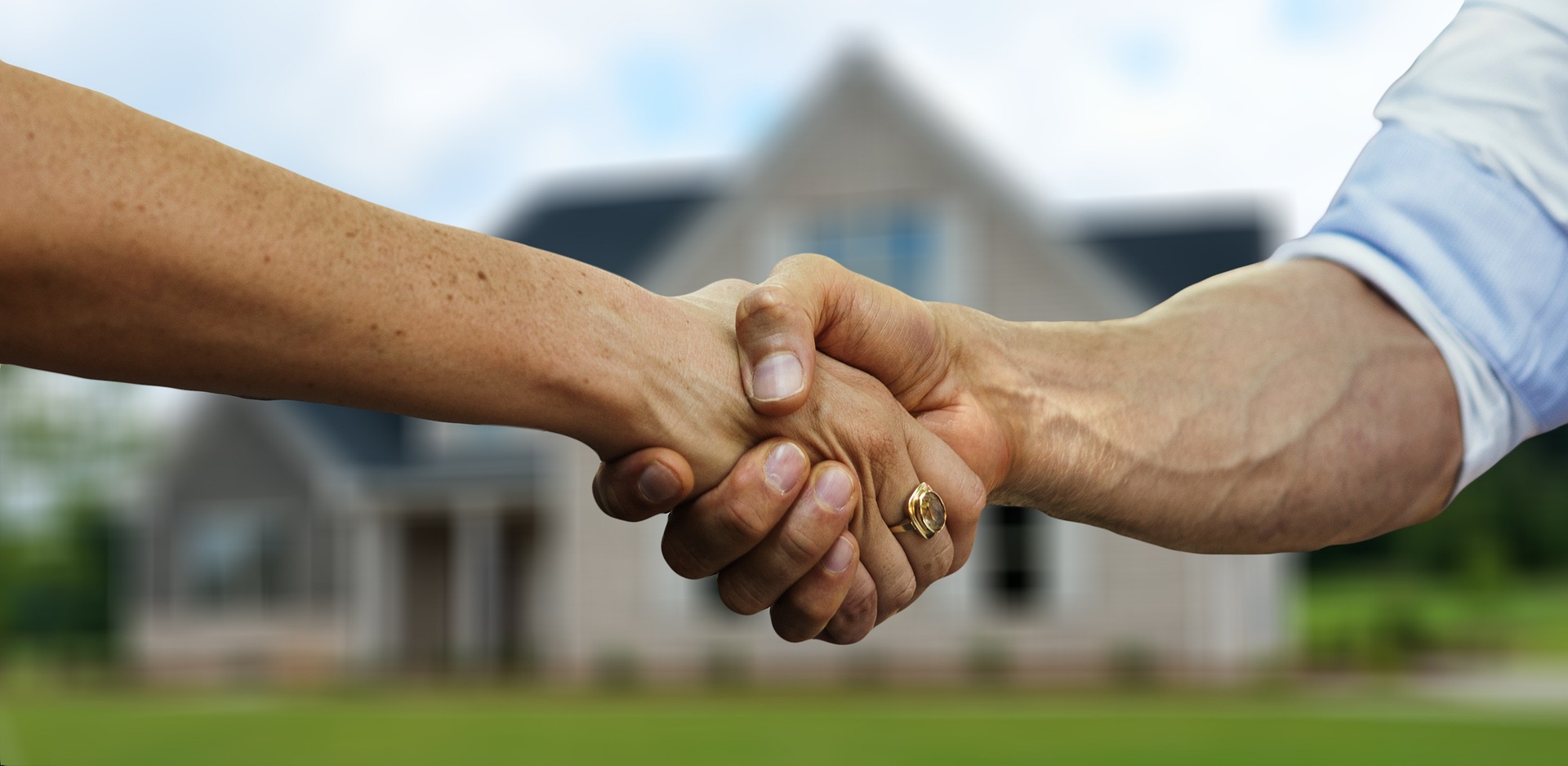 Questions to Ask: Choosing a Real Estate Agent to Buy or Sell a Home
You won't know which Real Estate Agent to hire until you begin interviewing them. Let's dive into top 10 questions to ask our Real Estate Agent:
Is Real Estate a Full-Time Commitment for You?
It's important to know what kind of time commitment your agent will require from you. If they are not in the business full-time, it is likely that their availability will be limited, and their experience level may be lacking when compared with a full-time agent. It's not the end of the world as long as the agent is easy to communicate with and knows their local market. I wouldn't hire an agent that doesn't at least live in the area you're considering.
What Differentiates You from Other Agents?
You should be asking yourself how your agent differentiates themselves from other agents. Here are a few examples:
HyperLocal. Are you a resident (or HyperLocal) in the area we're considering selling or investing in? Do you know the area intimately? Are you hyper-focused on important details that give me an advantage in negotiating in this area?
Experience. Has your agent been doing this long enough to know a lot of tricks of the trade? Have they worked with many different clients and situations in order to gain a wide range of knowledge and skills?
Results. Are they willing to share their track record with you, or do they just tell you that it doesn't matter what happened before because this time will be different? What does their past record look like, especially when it comes to selling similar homes in your area or helping people with similar backgrounds as yours (for example, if you're trying to sell your house while going through a divorce).
Communication style. Does your agent seem like someone who will be honest but kind when talking about everything from pricing strategies, staging advice, marketing materials, and more—because after all: communication is key!
How Many Clients have You Helped?
You should want to know how many clients the agent has helped over their career. This will show you how much experience they have, and it will also give you an idea of what kind of results they've been able to achieve for their clients. These are obvious questions for experienced agents but hiring a newer agent, who is smart, aggressive, well-trained go-getter can also be an advantage.
Ultimately, if an agent is "hyper-local trained" you can have an advantage regardless of their experience.
If this is a new agent who doesn't have much experience yet, you should ask for references from past clients so that you can speak directly with them about their experience with this real estate agent.
Are You a Real Estate Team or an Individual Agent?
It's not that important if they're a team or an individual but it's something you should know, especially as a seller, because If they're a team with multiple people involved in the transaction you might not speak to the listing agent much once you've signed the listing agreement...you may not care but you should ask. Who do you call in the evening or weekend if you have a question or concern? Most team leaders are easy to reach and have multiple team members that can help provide you with a solid selling experience, so there are advantages to working with a well-organized team, but sometimes there are not. The "team" sometimes is only as good as its parts.
Individual agents can also provide solid service for sellers but typically they're a better advantage for buyers because they're usually working for you from contract to close. With proper systems in place, an individual agent can also provide an excellent selling experience. Sometimes they'll have a closing coordinator, a listing coordinator, or a virtual assistant, but typically using an individual agent they're helping you sell and buy. Using a team you're dealing with a group of agents and a buyers agent.
Having an individual agent that is dedicated to hyperlocal knowledge can be a massive advantage in your selling experience regardless of whether they're a team or an individual.
Do You Require a Pre-Approval before Seeing Homes?
Pre-approval means that a lender pre-approves your mortgage before you start looking at homes. Pre-qualification is when a lender only gives you an idea of how much they think they can lend based on the information given by you. The difference between these two steps is significant, and it's important to note that getting pre-approved before seeing homes is not the same thing as getting pre-qualified.
Asking if your agent requires pre-approval before showing houses is another way of asking if he or she will spend the time required to help get you approved for financing in order for you to buy a home. Some will say a good agent should never skip this step because it saves both parties time, effort, and money in the long run—especially when it comes down to having to go back and forth with other potential buyers while showing homes you ultimately can't afford. There is a valid reason for following this vital part of the process but not all buyers are the same.
Of course, this shouldn't be a prerequisite to hiring an agent. Many agents might be willing to invest some time with you while you figure out what and if you want to buy. Sometimes exploring a few homes and getting to know the agent is part of the process. Requiring pre-approved (at least pre-qualified) should mostly pertain to a buyer that has never purchased a home because they've never been through the process. Some buyers already have a home so more than likely they'll qualify for a new one. All agents have their own requirements before they engage in the showing process.
This question can tell you more about the agent and how willing they're to accommodate you. It might be a "loaded question" but by their answer, but you'll better understand their level of service. Maybe you just want to look at a higher price point than you currently live in before you go through a rigorous lending process. Many factors should be considered when asking this question and considering their answer.
You also need to consider that most professional real estate agents want to know who you are and if they're dealing with serious buyers. That should also factor into the response of an agent because their time and safety is also an important consideration.
Can I See Reviews and Contact Information from Past Clients?
Many newer agents may not be able to provide a high number of reviews. Quality over quantity should factor into this question. When you're looking to hire someone to help you with your real estate needs, it's important to see what their past clients have to say about their work. Reviews can be a great indicator of how well they will meet your needs and goals as an agent.
You can find reviews on websites like Google, or sites like Zillow(just know many agents don't like to use Zillow) by visiting the agent's profile page and clicking "Reviews" under their address or phone number. On other sites, like Yelp!, look for reviews with pictures of smiling clients on them! These are generally more trustworthy than anonymous ones because they come from people who actually know the agents in question (like previous customers).
By reading what others have said about agents before choosing one yourself, you'll gain insight into whether or not they will be a good fit for your needs. The best part is that most real estate agents are happy to provide contact information for former clients if asked; this way there should always be someone else out there willing to describe what makes them great at what they do!
How Will You Negotiate on Our Behalf?
It's important to know what a real estate agent is able to negotiate on your behalf. You should make sure they're able to negotiate the price, terms, and conditions of the sale.
Negotiation tactics vary from one agent to another so it's important that you find out what techniques your agent will use when negotiating with others on your behalf.
Hiring a HyperLocal agent can give you an advantage because they know the local market. They know the trends and are hyper-focused on things like what due diligence fees are in the area and what are the up-and-coming areas that others (like the clueless listing agent from outside the area) might not understand. We can all do comps but the fact is knowing trending areas tend won't show up in the comps until a year later. Is there a local project coming that can affect your home value positively or negatively? That's just one example of having someone with intimate knowledge of the area.
Will You Attend the Home Inspection and Who is Negotiating the Repairs?
In most situations, it's best your agent attends the home inspection, at least the person who is negotiating the repairs on your behalf. It is important to have their expertise there so that they can help you better understand any issues that are found and help negotiate with the seller. While the agent isn't often qualified to advise on the severity or cost of the repair asking the right question and understanding the issues by asking the home inspector the right questions can be part of a successful transaction.
Teams often use a closing coordinator to negotiate for you while individual agent usually handles those negotiations. What is best for you?
What is Your Competitive Advantage?
Asking this question will help you understand how an agent's marketing plan and team differs from others in the industry. A competitive advantage can come in many forms, such as:
Up-to-date knowledge of real estate trends in your area. Someone that is trusted and known to be the expert in your area gives you extra advantages and leverage.
A strong marketing plan that includes traditional advertising methods, social media, and public relations efforts.
A team of professionals including mortgage lenders, home inspectors, contractors and lawyers/notaries etc.
What if I am Unhappy with your Service?
As with any service, there's a chance that you may be unhappy with your agent.
While every agent is different, it's important to find out what their policy is for clients who are dissatisfied in some way.
All agents are required to disclose agency and ask you to sign a form acknowledging you've been disclosed agency, but that doesn't mean you have to sign a binding buyers agency agreement to move forward looking at properties. That is up to the individual agent, the client, and how they prefer to move forward.
Ask them about this as early in the process as possible so that you can make an informed decision about whether or not to proceed with them.
Look for Experience, Results, Communication and Marketing Tools when selecting an agent
An experienced agent will have a better understanding of how to help you sell your home. They'll also be able to tell you which marketing tools would work best in your area, and they can share their own personal knowledge with you about pricing and staging. An inexperienced agent may not be able to provide the same level of insight or information as an experienced one, so it's important that they have a track record that shows they've successfully sold homes similar to yours in the past.
Your agent is the person who will help you find your dream home and make sure it goes smoothly. They should be able to guide you through the process and be available at all times throughout the duration of your search. There are many things to consider when looking for a good real estate agent. You need someone that knows their market, has experience working with clients like yourself (or similar ones), has reviews from past clients that can vouch for them and has tools such as technology tools or marketing strategies that set them apart from other agents in town. By asking these questions before hiring an agent, we hope this article helps! Good luck on your journey!